New RUBYCON Snap-in Type E-cap: Keeping Market Technical Leader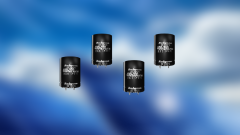 Four New Series of Snap-in Electrolytic Capacitors:
RUBYCON announced four new series of snap-in electrolytic capacitors: MXT, VXT, HXH and HXK. With this update, RUBYCON continues to build on its technical leadership in the market.
Find below an overview of the easy-to-understand definition of RUBYCON's Snap-In series:
Overview of RUBYCON's Snap-In series:
RUBYCON Snap-in easy-to-understand series definition:
Meaning of the first 2 letters
US series: 85°C 3.000hrs
MX series: 105°C, 2.000~3.000hrs
VX series: 105°C, 5.000hrs
HX series: 105°C, 3.000hrs~5.000hrs (high ripple current type)
GX series: 105°C, 7.000hrs
NX series: 105°C, 10.000hrs
TH series: 125°C, 2.000hrs
Meaning of the last letter
(Large size) C --> G --> H --> K (Smaller size)
(ex. MXC à MXG à MXH à MXK)
New series:
MXT series: 105°C, 3.000hrs
VXT series: 105°C, 5.000hrs
HXH series, HXK series: 105°C, 3.000~5.000hrs (depends on usage)
Until today, the last letter "K" (like MXK or VXK) was considered the smallest and highest specification series on the market. Now RUBYCON has introduced a new last letter "T" with the introduction of the MXT series (105°C, 3,000 hrs) and the VXT series (105°C 5,000 hrs).
At the same time, RUBYCON announced the new HX, HXH and HXK series, which have an optional rated ripple current for 3,000 hrs and 5,000 hrs lifetime respectively. These series are mainly targeted at automotive applications, especially on-board chargers that require very high ripple current. The temperature category is also set to -40...105°C as standard.
Target Application:
Suitable for applications requiring high voltage, capacitance and current (Industrial, Automotive)
Photovoltaic inverters for solar energy
5G small cells
EVSE (EV charging stations, On-Board Chargers, etc.)
Fan less Power Supplies
HERE you can find comparative examples for all four series !
Your Contact Person
For more information, please contact Yasunobu Ikuno.