Used as Surge Protection Devices
Metal Oxide Varistors (MOVs) are mainly designed to be used as Surge Protection Devices (SPDs) for wide range of applications like power supply, energy meters, building controls, frequency inverter and many more.
To assure reliable operation, metal oxide varistor should be considered at early stages of the design process. This can be a complex task as electronic components are increasingly sensitive to stray electrical transients.
The extensive range of MOVs in CODICOS portfolio has already been recognized by UL as type 1 SPD components.For detailed information, please contact CODICO's sales team.
Samples
Contacts
Manufacturers & Contacts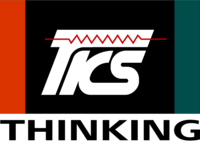 THINKING
THINKING ELECTRONIC INDUSTRIAL provides a broad line of protective circuit components, including over-voltage protection, over-temperature protection, and over-current protection.
Infos
Samples